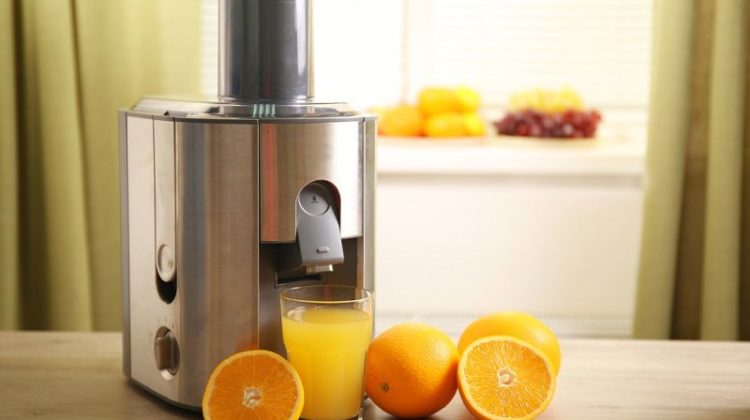 If you invest in a poor quality juicer, you will definitely regret your choice when you taste the foul drink that you have just created. Unfortunately, there are numerous poor quality juicers that line our shelves today. But before you get sad and disheartened, I have some great news for you. There are a number of manufacturers that have spent their time creating the best possible juicer. In doing so, you now have access to a juicer that gives you the chance to create delicious drinks. Isn't this amazing news? One manufacturer that never fails to produce a quality product is Breville. The Breville BJS600XL Fountain Crush Masticating Slow Juicer model in particular, is something to be amazed by. This masticating juicer works to extract the largest volume of juice from your fruits and veggies. By expertly crushing and squeezing your fruits and veggies, you can enjoy a drink that is high in nutrients and even higher in flavor. And as we both know, there is nothing better than a tasty glass of smooth, fresh, and thick juice.
Read more about our other product reviews of steam juicer, slow juicer, small juicer, cheap juicer.
Breville BJS600XL is Ideal For Who?
I know you are anxious to know whether the Breville BJS600XL is created with you in mind. Well, the ideal consumer of this juicer is someone who is looking for a slow juicer, which extracts juice and filters out pulp from your soft fruits and veggies.If this performance is what you are hoping for, then the BJS600XL should definitely be on your radar.
One thing I hate about juicers is that they are complicated to use. When I am making my drink, I don't want to deal with numerous buttons and complex features. I want the process to be stress-free, so that I can go about my day. Luckily, Breville thinks the same way that I do, and that is why the breville bjs600xl has been crafted to be intuitive. This juicer is incredibly easy to use, and it comes with multiple features that will put a smile on your face. Firstly, you have the safe start system, which ensures that all parts of the juicer are locked in before you power on the appliance. In this way, accidents will not occur. Additionally, you have an overload protection system and reverse direction control, which will prevent the appliance from working when you have overloaded it. This feature will extend the life of your appliance, meaning that you do not need to worry about going juicer shopping for years to come. When it comes to cleaning up the juicer, all you need to do is flush the appliance with 1-2 cups of water. By doing this, you do not have to take apart the juicer. How awesome is that? There is also a cleaning brush which can be used to take out pulp found in the mesh basket. And you can also use the handle of the cleaning brush to get rid of any pulp stuck in the pulp chute. This is all perfect!
Highly Versatile
Versatility is vital in a juicer. That is why Breville allows you to juice soft fruits like wheatgrass, leafy greens, and berries, and hard fruits and vegetables like carrots and apples. And you can be sure that the juice that you get from your fruits and veggies is nutritious, delicious, and free of pulp.
Amazing Design
You cannot ignore the design of the juicer you are purchasing. Doing so would be a mistake. When it comes to the Breville BJS600XL Fountain Crush Masticating Slow Juicer, you will be happy to know that it is composed of an upright design. This design is compact, meaning that your countertop will not be cluttered. Furthermore, you have a juicing jug which collects the juice extracted from your fruits and veggies, and a pulp bin that collects the pulp. And you cannot forget the filter basket which allows for the largest yield possible, as well as easy cleaning.
Incredible Performance
The Breville juicer boasts of an incredible performance, which will put a huge grin on your face. This juicer is operated via a 240-watt motor, which is both powerful and quiet. This juicer also has direction control, which means that fruits and veggies will not get stuck during the juicing process.
The benefits of this Breville juicer are quite amazing, and the most important benefit is the consistency of the drink that you will receive. No more stringy juice; this juicer will give you a smooth yield.
This juicer is also quiet to operate, and easy to clean.
Cons
These particular Breville juicers also come with a minor drawback, and that is the fact that you need to cut the fruits and veggies into small pieces before you juice them. This is slightly inconveniencing.
Final Verdict
There you have it; all the reasons that you should go out and buy the Breville BJS600XL. As you can see, there are numerous benefits that you will gain from investing in this juicer. So go out and buy it!